Brought to you by Rufty-Peedin Design Builders.
---
Week of July 17, 2017
Most Expensive ZIP codes for Raleigh Renters
Raleigh Little Theatre Renovations
Glenwood Avenue's "Palm Reader" House to be Torn Down
Two Roosters Ice Cream Opens
Chopt Plans Second Raleigh Location
Historic Teacherage Saved From Demolition
The Five Priciest ZIP Codes for Raleigh Renters
Five hundred twenty-five thousand six hundred minutes. How do you measure, measure how expensive it is to rent in Raleigh? Fortunately, our friends over at RentCafe put together a list that breaks down the priciest ZIP codes for renting an apartment in North Carolina. Keep in mind, the average cost of an apartment in the U.S. is $1,300/month, and the average cost in North Carolina is $1,015. Sure, Charlotte has the top 3 ZIP codes on the list, but Finley says that just means their residents can't afford to buy homes, which increases demand for apartments and thus increases the price of rent. Raleigh shows up four times in the top ten. Here are the top 5.
1.) 27605: $1,380/month: Home to everything from Broughton High School to half of Cameron Village, it should come as no surprise that this central part of the city is also the most expensive place to rent an apartment.
2.) 27603: $1,336/month: Encompassing a large chunk of south Raleigh, the second most expensive ZIP is mostly located outside the beltline. Although, it does creep up into downtown Raleigh.
3.) 27607 $1,311/month: Existing both inside and outside the beltline, this Zone Improvement Plan (ZIP is an acronym!) houses everything from the PNC Arena and the North Carolina Museum of Art to the NC State section of Hillsborough Street. We imagine the plethora of student housing helps keep the average rent a bit lower in this zone.
4.) 27601 $1,292/month: *The* core of downtown Raleigh, 27601 appears on the return addresses of everything from the North Carolina Museum of Natural Sciences to the Duke Energy Center for the Performing Arts. This was probably the most surprising of all: we assumed core downtown would command the highest average rents. We think the rates were lower due to people not paying rent as a form of protesting DrunkTown, which brought down the average.
5.) 27614 $1,109/month: Located in southern Virginia, this zone is filled with neighborhoods named Swans Mill, Alpine Forest, and Meadow Branch, which could easily be mistaken for Yankee Candle scents. We assume it made the list just based on the sheer number of apartments that exist out there.
Raleigh Little Theatre Renovations
Raleigh Little Theatre (RLT) is one of the oldest continuously running community theatres in the nation. Located near the lovely Raleigh Rose Garden, the facility could use a little work. After raising over $740,000 through a major gifts initiative, RLT can move forward with renovations to the Gaddy-Goodwin Teaching Theatre. According to their plans, "Proposed renovations include an updated entry, accessible bathrooms, a box office and concession console, new finishes, signage to increase visibility, and a more open gathering area connected to the garden balcony via an operable glass wall. The results will be a clearer arrival sequence, box office and concession areas that are more visible, bathrooms that accommodate people of all abilities, and a gathering area that spills directly onto the garden balcony."
in situ studio, a design-based practice in Raleigh that specializes in modern, sustainable architecture (as well as having an all lower case name which means they're clearly more creative than you are), will handle the renovations.
39 individual and eight institutions supported the project financially, along with the City of Raleigh, who made the largest contribution ($275,000) through its Capital Improvement Plan. A groundbreaking ceremony will be held on Thursday, September 7th. First Lady Kristin Cooper, Dickie Thompson of the Raleigh City Council, and a member of the theatre's namesake family will speak at the ceremony. We're hearing Bonner Gaylord and Stacy Miller may perform a few scenes from Hamilton, but that's unconfirmed.
Two Roosters Opens
Two Roosters Ice Cream was so excited about their grand opening at Greystone Village in North Raleigh that they used six Instagram pictures to make the announcement. Six! Coincidentally, their grand opening was held on National Ice Cream Day. If you're curious: July is officially National Ice Cream Month, and the third Sunday is National Ice Cream Day: as per a joint resolution signed into law by President Reagan in 1984.
New Office Building Planned for Glenwood Avenue
Glenwood Avenue's infamous "palm reader" house is about to have its Life Line cut short. But did Raleigh's "Best Psychic" Sister Sandra, who for years offered a range of spiritual services out of the building, see this coming?
All signs point to yes. After conducting a reading of the property's Fate Line last year, Psychic Sandra must have decided it was time to sell the land to local real estate attorney Jeremiah Jackson. Originally built in 1957, the single-story, 1,745 square-foot house is the last remaining single family residential property facing Glenwood on that side of the street between Oberlin and the Beltline.
The plan is to transform the .63 acre lot into "low intensity office use" in the form of a two-story, 10,353 square-foot office building. Although the rezoning request was approved last year, development is still in the site plan review stage, which means it might be a little while before we say goodbye forever to the Palm Reader House. And if you're curious: Sandra the Tarot Card Reader has relocated to a space further north on Glenwood that borders on Umstead National Park.
Chopt
Chopt, a salad-based chain restaurant whose name reminds us more of a reality cooking show than someplace whose only offering is "the food that my food eats," will soon open a second Raleigh location at the North Ridge Shopping Center on Falls of Neuse.
We're not sure what this says about Raleigh as a city, but the Cameron Village location operates out of what used to be a portion of the Village Draft House, while the new store will apparently be housed in the former home of Tribeca Tavern. Are salads more popular than beer? In Drunktown??
Historic Teacherage Saved From Demolition
The developers of the new Leesville Road Market Place in North Raleigh saw their dreams crushed by Raleigh's Board of Adjustment last week, when a proposal to tear down an on-site teacherage structure failed to garner enough votes for approval.
Never heard of a teacherage? Prepare to get schooled. A teacherage is "a building designed to house one or more teachers or administrators on or near school grounds." Apparently, the first teacherage was constructed in Hall County, Nebraska in 1894 at a cost of $1,000. Before teacherages became all the rage, teachers often found themselves living in the homes of their pupils. Not surprisingly, this arrangement didn't work out.
Six teacherages were built in Wake County throughout the early 20th century. The Leesville Teacherage is one of only four remaining. Initially built in 1906 as a private residence, we were unable to locate the exact time frame of when this property was owned by Wake County Schools.
When the developer made plans for the new shopping center at the site, one of the conditions was that the teacherage be relocated. Despite "exhaustive efforts" a suitable site for relocation has not been found, and a letter from Raleigh's Historic Development Commission, which had worked in the past with the owner to preserve the structure, stated that "Although demolition of the building is not the preferred solution, RHDC concurs that reasonable efforts are being made to preserve the Leesville Teacherage and supports a donation to THDC as well as documentation of the structure…should the building be demolished."
That donation — $75,000 — would have gone toward preserving other historic structures in the community. In spite of all this, the developers will now need to find another way forward. Although the Board of Adjustment technically voted 3-2 in favor of the proposal, four votes were required for approval because tearing down the teacherage would have been considered a variance.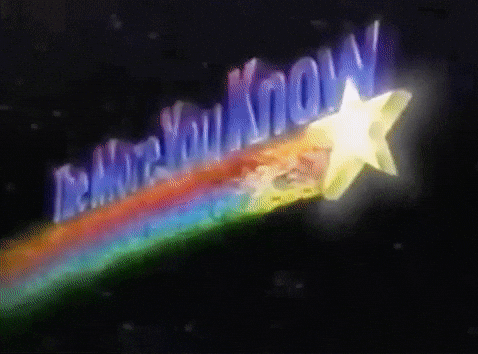 Screened In
Residents of the upscale Van Dyke apartments near Cameron Village will soon be welcoming a new addition: a side porch and an enclosure for an existing porch. The enclosure is apparently being installed as a result of too many residents tripping over an ill-placed ottoman and spilling over the side of the porch. David E. Looper & Company will be overseeing this $169,000 project.